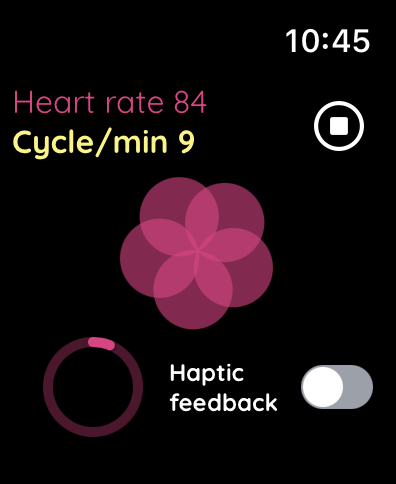 Flow is an Apple Watch application for relaxation, where you can do breathing exercises to control your heart. The app provides two breathing exercises, one where your heart controls the breathing cycles, the other where you pick a fixed breathing cycle duration. You have a complete feedback of your use of the app, with dashboards for each day, week, month or year. You can see charts with your average amplitude, your average number of breathing cycles or again the time you spent on the app.
You can also find in the app an AMA section, with responses to all questions you can have about how does this work.
The application is available on the Apple Watch app Store.